Date(s): Wednesday, May 11, 2016
Time: 5:30 pm - 9:00 pm
Location: Alumni Hall – Hopkins Center
2 E Wheelock St
Hanover, NH 03755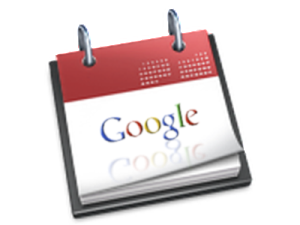 Registration and Reception: 5:30 PM- 6:30 PM (hors d'oeuvres & cash bar)
Dinner and Program: 6:30 PM
The DCUV will hold its very brief Annual Meeting preceding the dinner. Members will have the opportunity to vote in the new Directors and approve the slate of Officers. The DCUV will provide a list of Officers, hold-over Directors and nominated Directors on each table and at the Annual Dinner check-in table.
Russell Wolff '89 Tu'94 serves as executive vice president and managing director of ESPN International. He is responsible for all of ESPN's international businesses in over 61 countries and territories across all seven continents, including 24 networks televised outside of the United States, a broad portfolio of leading online and mobile brands and services and radio businesses in five countries.  Wolff has also been responsible for guiding ESPN's global digital expansion including the launch of multiple broadband platforms, mobile products and the growth of leading websites including ESPNCricinfo, ESPN FC, ESPN.co.uk and ESPN.com.au. Russell also oversees ESPN's U.S. Hispanic efforts, including ESPN Deportes, its Spanish-language multiplatform business. He is based in ESPN's New York City office and reports directly to John Skipper, President, ESPN and Co-chair, Disney Media Networks.
Russell first joined ESPN International in 1997 as vice president, managing the company's business interests in the Pacific Rim. He was promoted to executive vice president in 2004 and has been serving as managing director since 2002. After graduating from Dartmouth College with an A.B. degree in 1989, Russell began his career at the Leo Burnett Company in Chicago (1989-1992).  Shortly afterwards, he returned to Dartmouth and received his M.B.A. from the Amos Tuck School of Business Administration. From 1994 to 1997, he worked at MTV Networks as director, market development, handling affiliate sales and marketing.
Russell is married to Patricia L. Wolff Tu'94 and has 2 boys. They live in Westchester County, NY.
At Dartmouth, Russell was a member of Psi U, the crew team his freshman and sophomore years, and served as an alumni fund intern. Russell is the President Elect of the Dartmouth Alumni Council.
Due to the nature of this event, registration is required. Unfortunately, registration deadline has passed. We can no longer accept new registrations.