Date(s): Sunday, July 29, 2018
Time: 12:15 pm - 4:00 pm
Location: Enfield Shaker Museum
447 NH Route 4A
Enfield, NH 03748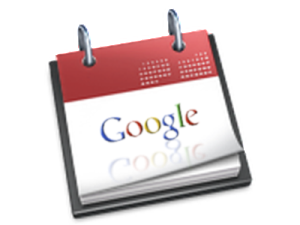 DCUV's 2018 museum visit is to the Enfield Shaker Museum. Dartmouth was only 24 years old when the Shaker movement started their own community a few miles away. Both began as Christian institutions. Both hired the same architect from Lebanon, Ammi Young, but the Shakers had him build a much larger building, of stone instead of brick. The Shakers became famous for their dancing, fine design, and their commercial products like seeds.
On Sunday July 29th we will be visiting the Great Stone Dwelling to see exhibits, and exploring other Shaker buildings. Happy Griffiths, a DCUV member, has been the longtime herb gardener at the Museum and will take us through the garden. They have an excellent museum shop, with everything from historic toys to reproduction furniture.
We've set a rendezvous time of 12:15 at the admission desk in the Great Stone Dwelling, so we can begin our visit at 12:30. The Museum is open 10-5.
By happy coincidence, Enfield has a 3-day festival of fun events that weekend. 7/29 is a special event at the Museum, "Old Home Days" with extra activities from 10-3. There is a small Country Fair & Craft Show just down the street from 11-3. Also, a Behind the Scenes Museum Tour at 11, Guitar Orchestra- 11:30 & 1:30, Chocolate Chip Cookie Contest 12, Bid-a-Basket with Community Lutheran Church 12, Garden Workshop 1, Enfield Shaker Lecture 2, Summertime Sing-Along at 3.
Admission: Normal adult admission is $12. Let the desk know you are with DCUV for the group rate of $10 (we need a minimum of 6 to attend). Children: Under 5 free, 6-10 $3, 11-17 $8. Because it's Old Home Day, Enfield residents get in free.
Feel free to come early with a picnic. There are tables in front of the Ministry House and under a pine grove closer to the garden, or bring a blanket. Enjoy the nearby fair. If you would like to pair this with some hiking, the Museum has trails up the hill across the street, near the LaSalette Shrine paths. Or go across the Lake on the Shaker Bridge, park and bike or walk along the Rail Trail (south takes you through the village).
Directions: From I-89 Exit 17, go east on Rte 4, take a right on Rte 4A along Mascoma Lake. After passing the Shaker Bridge, the Museum will be on your left.
For more information about the museum, see http://shakermuseum.org/.