Date(s): Wednesday, May 27, 2015
Time: 5:30 pm - 8:00 pm
Location: Top of the HOP – Hopkins Center
2 E Wheelock St
Hanover, NH 03755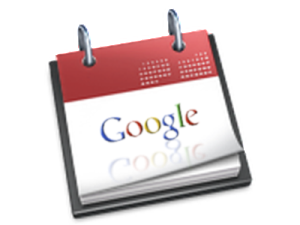 Please Join us for the DCUV Annual Dinner and Meeting, Wednesday, May 27, 2015
with Our Guest Speaker, Ambassador James Cason '66
5:30-6:30 – Registration, Hors D'oeuvres, Cash Bar – Top of the Hop
6:30 – 9:30 PM – Dinner and Program, Alumni Hall
Please return the form below with your dinner choice(s) and payment. Seating is limited – details below.


Meeting Agenda: The DCUV will hold its very brief Annual Meeting preceding the dinner. Members will have the opportunity to vote in the new Directors and approve the slate of Officers. The DCUV will provide a list of Officers, hold-over Directors and nominated Directors on each table and at the Annual Dinner check-in table.

Speaker: Ambassador James C. Cason '66, formerly "Principal Officer of the US Interests Section in Havana". This will be most timely and fascinating to hear what he has to say about relations between the US and Cuba. He was also US Ambassador to Paraguay, and also served as Deputy Chief of Mission at the U.S. Embassy in Tegucigalpa, Honduras, and Kingston, Jamaica. Previously he served as Political Advisor to the Commander of the U.S. Atlantic Command (USACOM) and to NATO's Supreme Allied Commander Atlantic (SACLANT). Ambassador Cason also served at U.S. missions in Milan, Italy; Lisbon, Portugal; San Salvador, El Salvador; Panama City, Panama; Maracaibo, Venezuela; Montevideo, Uruguay; and La Paz, Bolivia. He is currently Mayor of Coral Gables, Florida.
5:30 – 6:30. Top of the Hop. Reception with 'Heavy Hors D'oeuvres' and Cash Bar
Assorted Salamis, Roasted Tomato, Grilled Asparagus, Marinated Olives, Cured Garlic, Toasted Baguette, Smoked Salmon, Chopped Egg Garnish, Pastry Wrapped Brie, Apple and Fresh Berry Garnish, etc, etc.
6:30 – 9:30 PM. Alumni Hall. Dinner with Speaker, Ambassador James Cason '66 + Q&A
Dinners all include Baby Greens Salad with Grape Tomatoes, Cucumbers, Vermont Goat Cheese & Balsamic Vinaigrette; Breads or Rolls with Vermont Whipped Butter; dessert of Tower of Carrot Cake with Vanilla Bean Creme Anglaise, Coffees and Teas plus your choice of:
Pan Seared Atlantic Salmon with roasted fingerling potatoes, spring vegetables, lemon butter sauce. $47 per person, DCUV Member & Spouse
Mustard-Crusted Prime Filet Mignon with garlic mashed potatoes, baby vegetables and cabernet demi-glace. $59 per person, DCUV Member & Spouse
Mint and Honey Rubbed Rack of Lamb with sweet pea risotto, asparagus and mint-demi glaze. $59 per person, DCUV Member & Spouse
Non-DCUV Members can attend the event for a flat rate of $88 or can join now through June for the discounted rate.
Reservations will be strictly limited to capacity on a first come, first served basis. We did so last year and unfortunately had to deny a number of late applicants as we surely will have to do again this year.
Applications will be taken from DCUV MEMBERS ONLY until May 14. Thereafter non-members may also apply and reservations will no longer be accepted from anybody after May 21 or after all tables are filled, whichever comes first.
***Registration is now closed!***