Date(s): Saturday, February 17, 2018
Time: 10:30 am - 3:00 pm
Location: Filene Auditorium – Moore Hall
3 Maynard Street
Hanover, NH 03755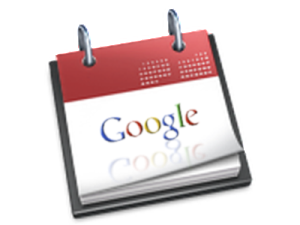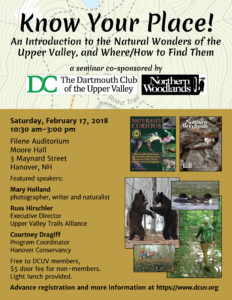 Join us for the Dartmouth Club of the Upper Valley's annual seminar, co-sponsored by The Center for Northern Woodlands Education on Saturday, February 17, 2018, 10:30 a.m. – 3 p.m. in Filene Auditorium.
This Saturday event includes a morning presentation by popular photographer, writer and naturalist Mary Holland, as she leads you on a visual tour of local nature through through 12 months of the year, sharing exquisite photography, personal stories of encounters with wildlife, and the opportunity for close-up inspection of her natural history collection, including antlers, skeletons and other fascinating objects.
Following social time and a light lunch (provided), the event will continue with a presentation by Russ Hirschler, Executive Director of the Upper Valley Trails Alliance, offering practical guidance on how to access that organization's extensive maps of local trails and recreational areas, and a presentation by Courtney Dragiff, Program Coordinator at the Hanover Conservancy.
Free to DCUV members and a $5 door fee for non-members. Register using the form below.
For more information, please contact Chuck Sherman '66 (chucksherman@mac.com) or Elise Tillinghast '94 at the Center for Northern Woodlands Education (elise@northernwoodlands; 802-439-6292). For more about our speakers and participating organizations, please see:
Registration
If registering for multiple people simultaneously, please include additional names in the "Comments" field.