Date(s): Saturday, February 17, 2018
Time: 10:30 am - 3:00 pm
Location: Filene Auditorium – Moore Hall
3 Maynard Street
Hanover, NH 03755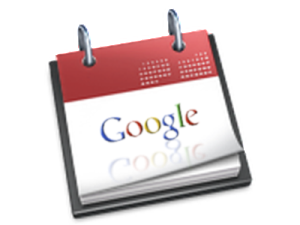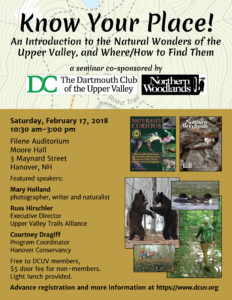 Join us for the Dartmouth Club of the Upper Valley's annual seminar, co-sponsored by The Center for Northern Woodlands Education on Saturday, February 17, 2018, 10:30 a.m. – 3 p.m. in Filene Auditorium.
This Saturday event includes a morning presentation by popular photographer, writer and naturalist Mary Holland, as she leads you on a visual tour of local nature through through 12 months of the year, sharing exquisite photography, personal stories of encounters with wildlife, and the opportunity for close-up inspection of her natural history collection, including antlers, skeletons and other fascinating objects.
Following social time and a light lunch (provided), the event will continue with a presentation by Russ Hirschler, Executive Director of the Upper Valley Trails Alliance, offering practical guidance on how to access that organization's extensive maps of local trails and recreational areas. Then come along with Adair Mulligan and Courtney Dragiff of the Hanover Conservancy on a variety of virtual trips to explore the outdoors and discover how "knowing your place" from the bedrock up helps protect the best lands and waters in our community.
Free to DCUV members and a $5 door fee for non-members. Register using the form below.
For more information, please contact Chuck Sherman '66 (chucksherman@mac.com) or Elise Tillinghast '94 at the Center for Northern Woodlands Education (elise@northernwoodlands; 802-439-6292). For more about our speakers and participating organizations, please see:
Registration
Online registration is closed for this event.